Contact us for a complimentary quote of your desired itinerary based on the number of travelers, dates of your trip, and the places you would like to see.
We guarantee personal attention: designed tours and excursions from anywhere and at any time of year, always depending on your needs.
We offer assistance twenty-four hours a day, seven days a week.
Our cars are new and have all the comforts to make your trip more comfortable and safe.
We have all types of vehicles (buses, minibuses, 4×4) so we can adjust to your tastes and needs. We offer a wide range of products: tours, routes, adventure bikes, mountain biking, trekking…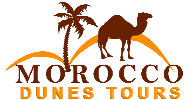 MOROCCO DUNES TOURS
Mobile : +34 673 517 321
Mobile : + 212 6 62 37 21 59
Email : moroccodunestours@gmail.com
Adresse: Izdihar 3, Mhamid9 APT E3 N23
Marrakesh 40000 Morocco.