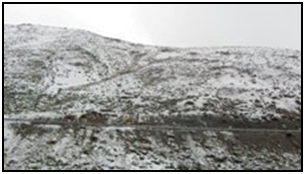 Departure at 8.30 in the morning from Marrakech direction Oukaimden Valley, the begins it will be  with a visit to the station of Oukaimden, more than 3000 m above sea level, is the Oukaimden ski the highest in Africa, its proximity to Marrakech allows it to be visited by many  tourists, especially lovers of mountain sports.
Oukaimden is an important step in the excursions in the region of Marrakech.
After visiting Oukaimden, we come down to continue our adventure to Ourika valley and the valley of Sti fadma, where you have have lunch and than the opportunity to make easy trekking to the mountain to admire the waterfalls of this stunning and beautiful landscapes.
Return back to Marrakech in the evening, and transfert to your hotel or riad.