Breakfast and departure at 8.30  from Ouarzazate to  Zagora with our 4x4 through the Ait Saoun pass across the Anti Atlas. The route to the desert  by  Draa Valley with its beautiful landscape that is formed between the palmeraie and kasbahs and by many berber villages.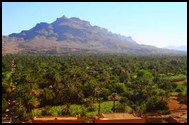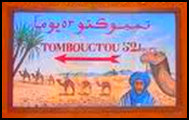 Is a very valuable route for tourists who want to discover the simple life that lead people currently live there.
Visit to the Draa valley, of the ancient historical Kasbahs. The Kasbahs are made ​​of mud, with typical materials from North Africa. They were built as a defense against attacks and settled in the midst of thousands of palm trees instead, thus affords more protection.

Stop for tea in Tazarine village and continue zagora than to the entrance to the Tinfou Dunes desert, where you will have a best opportunity to make an excursion by camels (dromedary) for one hour view the dunes.
In the Afternoon return back to Ouarzazate, but  before stoping in Tamgroute village to visit the Koranic library and the village.