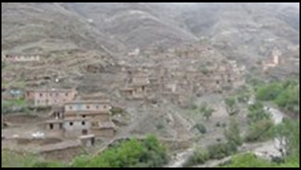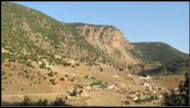 Leave early in the morning from Marrakech to a special place at the foot of the Oukaimden valley  in the High Atlas which call Ourika Valley,  rises gently up to the foothills of the High Atlas where small typical villages nest.
It is a pure and splendid where silence is disturbed only by the chirping of birds, streams and sandpipers. Ourika is famous for its pottery and crystalline minerals…Where we will discover  all this diferentes landscapes … and take a ment tee  with berber  family.
In the valley, you can take the opportunity to eat delicious tagines in a tipic restaurants near the river.
In the afternoon return back to the ''red city '' Marrakech, and transfer to your hotel or riad.